Transient - A Good Omen's Fangame
Final Tweaking! New Busts and Beta Testing
---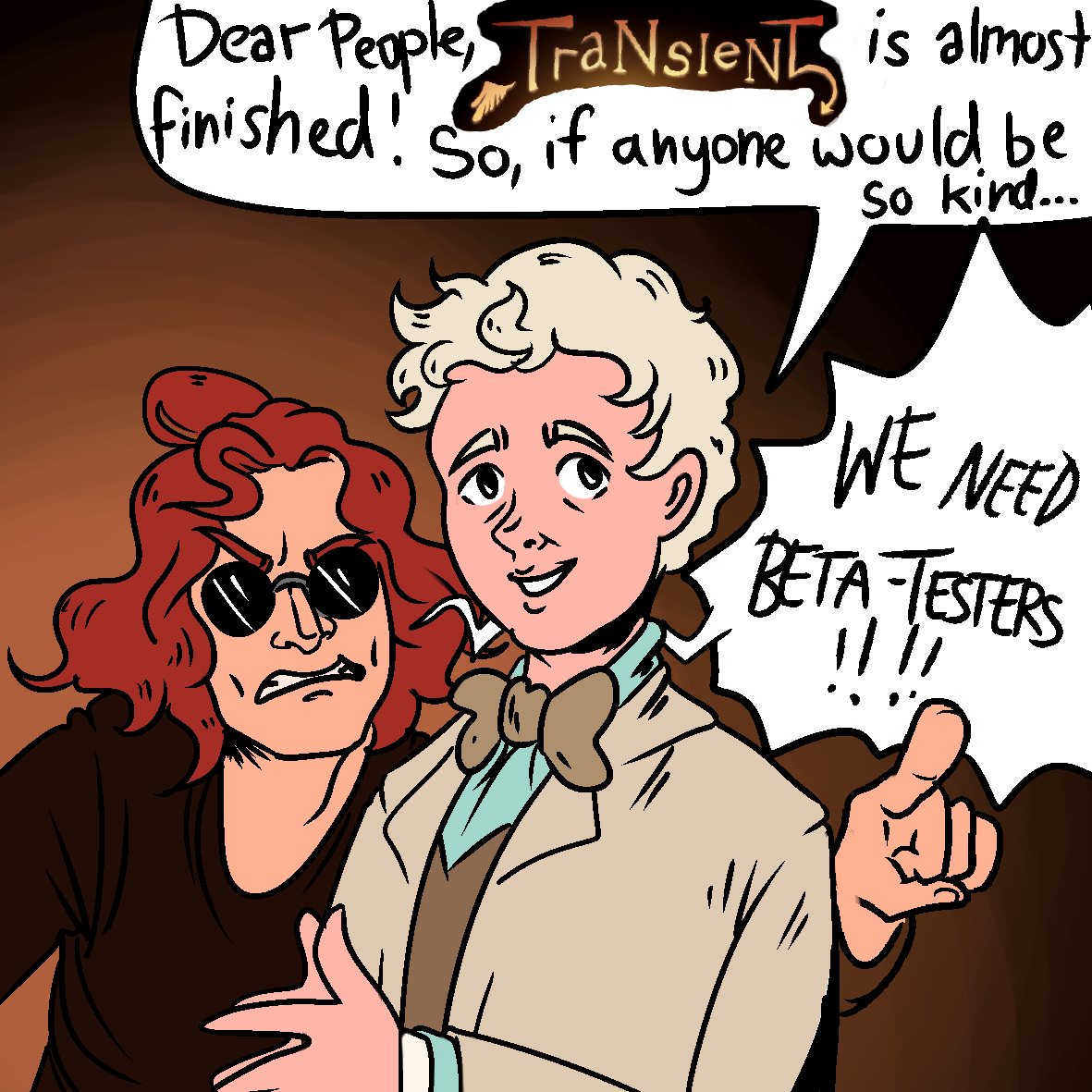 SO. Transient is well on it's way to being finished. There are still a lot of typos and minor things that have to be adjusted, but it's
looking good overall.

I am starting beta-testing over at instagram, but will only have 5 free slots, so if you want to beta-test this game pls message me
here or over at instagram. It would be amazing if you are fluent in english, since I still make mistakes here and there and need a few pairs of eyes to look over the grammer.

Now on to the updates:

-The characters have full-sized busts now. It adds a whole lot of emotion, if you ask me.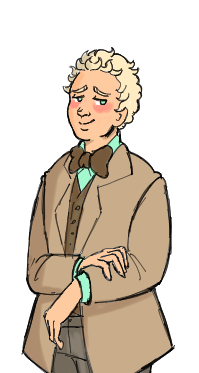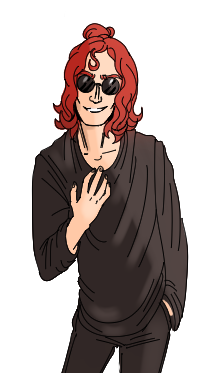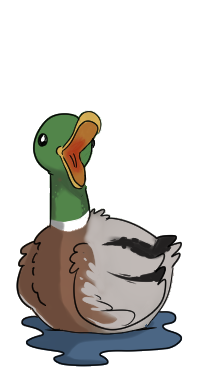 -The character-sprites are now taller! I personally think they just look more natural that way.
(I would love to change the heads too, but that would cost me quite some time, since there a bunch
of other characters, who would need a makeover too, then.)

- walking sounds were added.

-saving points were added


Thank you for everyone who bought a copy of the demo or donated a few bucks, it is very appreaciated!